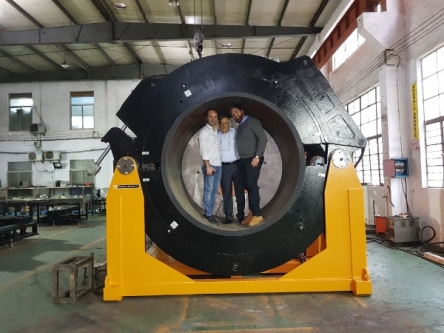 2500MM SMART BUTT WELDER DELIVERED TO TURKEY
14.05.2018
Worldpoly have proudly completed and shipped its' tablet controlled, data logging semi-automatic 2500mm to 1600mm field welding machine with hydraulic open/close and locking main clamps.
After a successful pre-delivery inspection of the 18,500kg smart butt fusion unit, it was loaded on 2x 40' open sided containers and is now heading to Turkey.
We are looking forward to working closely with our client once the machine arrives and starts its life in the field welding truly enormous pipe.